Wedding Reception Party Favors
that Fit a Tight Budget
You will face a dilemma when trying to fit wedding reception party favors into your wedding budget.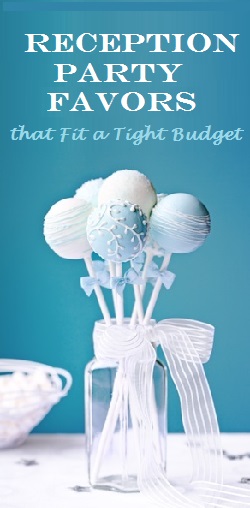 Many of the cheapest favors are of poor quality and are items that your guests won't want to take home. They may drop these items in the back of a drawer and forget about them, but you are more likely to find them scattered around your reception venue after everyone has left the event. If you decide that you only want to invest in favors that are of use to your guests so that your money is not waste, you will naturally be forced to pay a bit more for those favors.
What if you only want functional items that your guests will want to take home and use, but you don't have the budget for luxury wedding favors? The wedding market has exploded in recent years, so there are ways to get favors of reasonable quality at affordable prices. Most brides can find something that their guests will appreciate even with a tight budget.
Place Bulk Orders
You have to order in bulk if you want the best deal on wedding favors. You may pay more for smaller orders of luxury gifts for members of your wedding party or parents of the bride and groom, but most of your guests will appreciate a cheap wedding favor purchased in bulk and displayed in the reception hall for everyone to enjoy.
The larger your bulk order, the less you can expect to pay. You can now purchase picture frames, crystal roses, bookmarks, bottle openers and many other functional wedding favors for less than a dollar a piece. If you place an order that is large enough, you may get some of these items for fifty cents or less per piece.
Bulk Supplies for DIY Wedding Reception Party Favors 
Reception party favors are easy to make, and there are thousands of ideas to spark your creativity on Pinterest. You can order bulk supplies online, making each piece you create more affordable. Some supplies that you may want to purchase include:
Handmade butterflies (available in different sizes)
Organza or ribbon bows
Artificial flowers or flower petals
Foam cutouts (shaped like snowflakes, flowers, etc.)
Personalized candies
Favor boxes
These items can be used to make affordable wedding favors, such as paper favor boxes filled with mints from the dollar store. This is far cheaper than purchasing bulk wedding favors that come individually boxed. You can still get those items at affordable prices, but you may need a larger budget if you can't afford to place a very large bulk order.
Consider Consumables or Plantables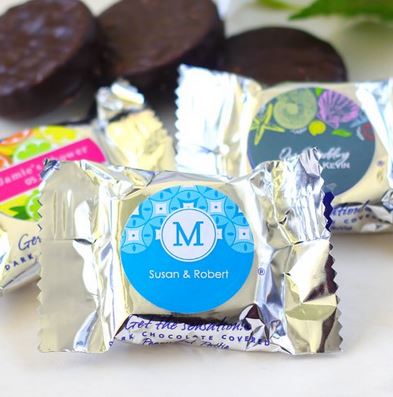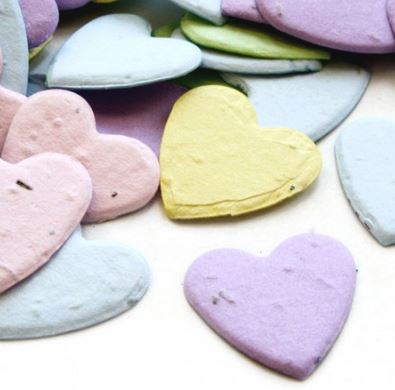 Some of the cheapest wedding reception favors are items that your guests can consume or plant. For instance, you may give out single-serving packages of coffee with customized labels. Another option is paper cutouts which contain flower or tree seeds. Your guests can plant these papers, allowing wildflowers or a tree to grow in their yard at home. These favors are very cheap, yet they are items your guests will want to use.
Related Articles:
Return from Wedding Reception Party Favors to the Wedding Theme Home Page