Significance of Butterfly Wedding Themes
Butterfly Wedding Themes have great significance and meaning. Here are some must do's for this wedding theme. There just aren't many themes that have this much symbolism...which makes it that much more unique and special. The best part is you can use this theme for any season at any venue! You can also go all out or you can keep it more subtle in the background, depending on your preference. It's no wonder why this theme is so popular, there are great benefits!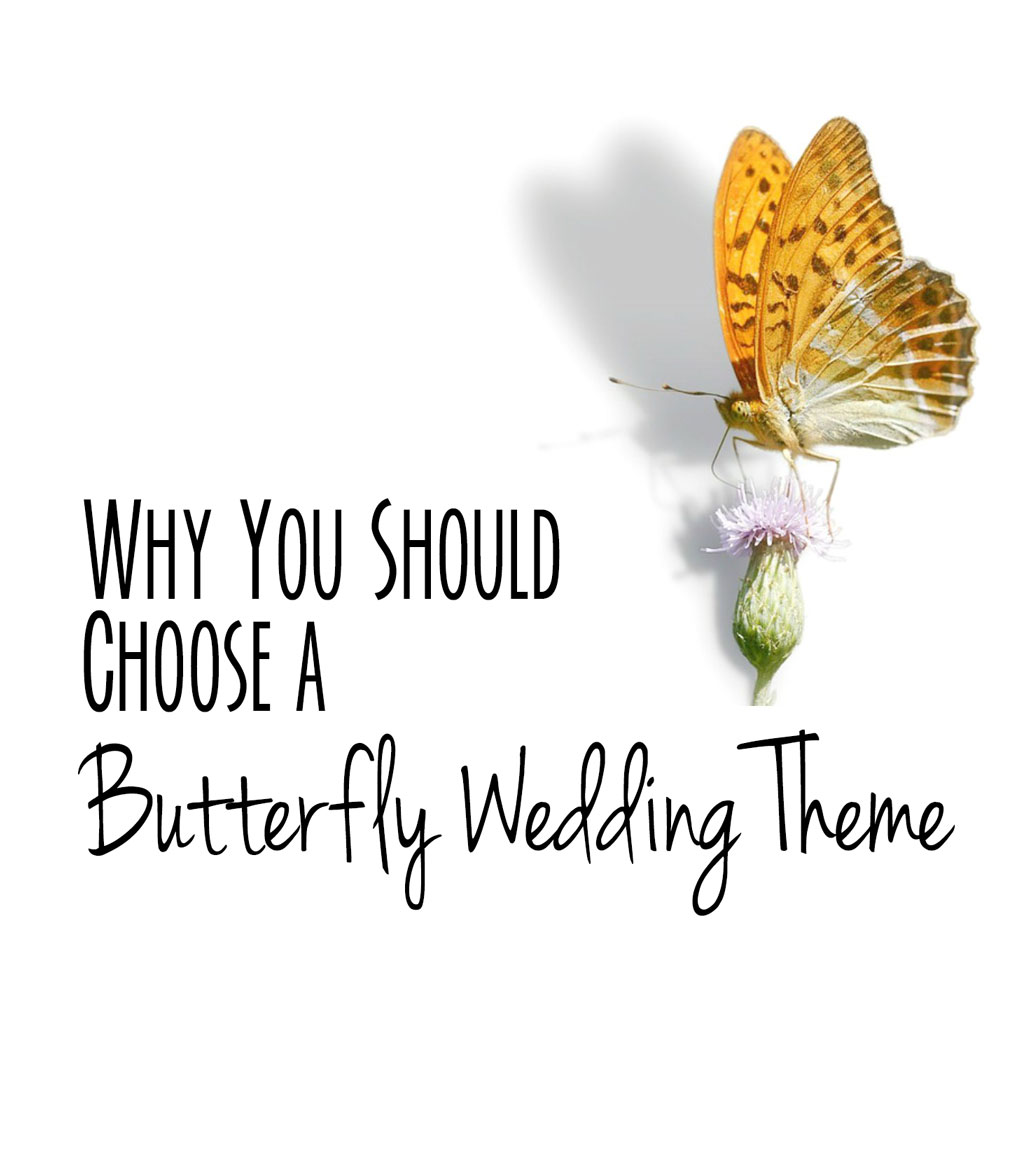 Benefits of Choosing Butterfly Wedding Themes:
Great for both indoor and outdoor weddings.
This theme can be used for any season! Spring, Summer, Fall, Winter.
Fits great with any budget (lots of DIY ideas available!)
Butterflies carry a deeper meaning than just a pretty thing to look at. This adds depth to your wedding.
The Meaning of the Butterfly:
Not only do butterflies add a nice touch to a wedding reception, but they also have a deep meaning in most cultures. Knowing this can add depth to your wedding theme. 
Avia Venefica, an expert in symbolism, writes about different symbolisms of the butterfly. Here are a few:
Time
Soul
Grace
Growth
Elegance
Expansion
Lightness
Surrender
Transition
Expression
Celebration
These meanings are perfect for your upcoming wedding, which is a time of transition, expression and celebration!  
You can incorporate some of these meanings into your wedding. For instance, you could print some of these meanings on slips of paper and scatter them around the tables throughout your wedding.
You can also add some of the meanings or quotes to your invitations or thank you cards. Guests will LOVE to see the deep significance of your wedding theme this way!

Some of My Favorite Quotes About This Theme:
May the wings of the butterfly kiss the sun
And find your shoulder to light on,
To bring you luck, happiness and riches
Today, tomorrow and beyond.
~Irish Blessing
Beautiful and graceful, varied and enchanting, small but approachable, butterflies lead you to the sunny side of life.
And everyone deserves a little sunshine.  
~Jeffrey Glassberg

With the rose the butterfly's deep in love,
A thousand times hovering round;
But round himself, all tender like gold,
The sun's sweet ray is hovering found...
~Heinrich Heine
Greek Mythology:
Avia Venefica explains another interesting point of view. She points out the importance of the butterfly in Greek mythology. The Greek god "Psyche" is represented by a butterfly. Psyche and Eros (the Greek god of love) forever share a deep love between each other. Is this not perfect for a wedding theme?


More Ideas to Get You Started:

My Pinterest Board:
Follow Wedding Favors by Theme's board Butterfly Wedding Themes on Pinterest.
You won't regret choosing this theme! I hope this has helped you see why is a great choice for your wedding! Happy Planning!

Related Articles